"I am inspired and brimming with ideas."
- Council manager, NSW
Engagement
LAB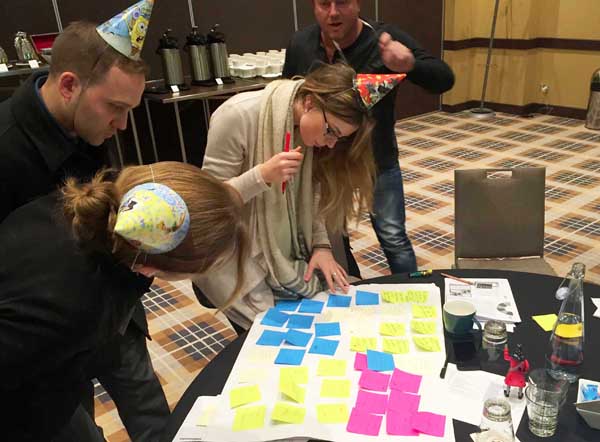 Design irresistible community and staff engagement projects
In this stimulating one-day workshop with 'Changeologist' Les Robinson you'll experience ways to design community and workplace engagement projects that people will want to participate in.
And that spread by word-of-mouth.
Along the way you'll discover a wonderful collection of ideas to make it simple, make it fun, go to where people are, make it a game, make it social, and add food.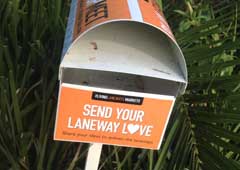 It can be challenging to engage people nowadays. Their time is precious. There are plenty of competing priorities. Unfamiliarity, alienation, cynicism, busy-ness, the struggle of getting on with life and work - all these things are barriers to people getting involved in important collective efforts.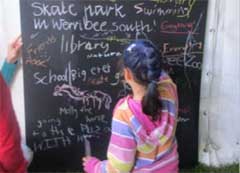 The solution is to design projects that you would want to participate in too, even if you weren't being paid!
Is there a formula? Yes. There are also some simple team-based innovation processes you can use to devise your next truly engaging project.
Les Robinson presents a unique, enjoyable, blend of innovation design and engagement planning. Packed with outstanding ideas from Australian councils, and from around the world. Including ways to reach hard-to-engage groups.
You'll walk away with a plan for your next engagement project, an abundance of enticing ideas, and ready-to-use tools to use in future projects.
PLUS you'll develop a winning pitch to gain executive support for your plan.
For anyone who needs to engage a community or workplace (which, in local government, includes planners, community services, health promotion staff, asset managemers, sustainability and waste staff and a whole lot more).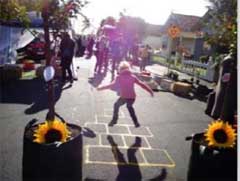 Key specifications
Duration:
LIVE EVENT: 1 day (9.00 am to 4.00 pm)
ONLINE EVENT: 2 mornings (9.00 am to 1.00 pm)
Number of participants:
up to 30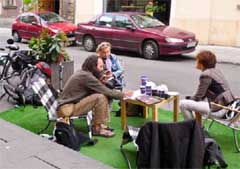 Enquiries
Phone Les Robinson on
0414 674 676
Or email: workshops@enablingchange.com.au